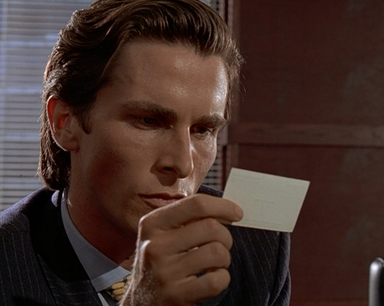 Think about all the unremarkable movies you have seen in your life that were forgotten the second you left the theater. Business cards are no different. You probably leave them strewn about your wallet, desk  or car as visual clutter you ignore on a daily basis. On the other hand, like any good work of art, there are probably some cards that stand out from the rest. Which kind would you rather have your name on?
When MentorMate tasked me with redesigning our business card I was given a single, simple instruction:
"Make our business card explain what our company does."
"Custom software development" is what we do. Could I just write that and make it work? I tried several configurations and nothing looked right. It just cluttered up the design. Also, custom software development is not descriptive enough to fully explain what MentorMate does. Do we work with web software, desktop or mobile apps? Do we offer any other skills in additional to custom software development? MentorMate does all of those things, but a simple label cannot say it all. That sentence does not leave a lasting impression. I needed a better way to explain what we do at MentorMate in a way that people could understand and internalize.
Working Backwards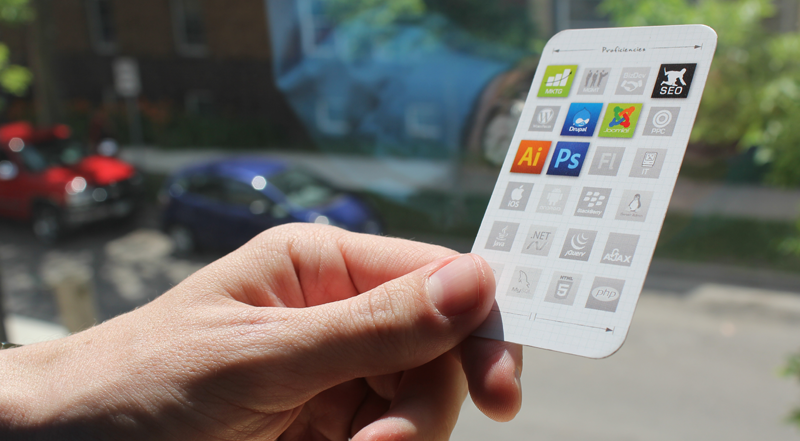 A realization occurred while I was sitting at my computer. I have Adobe Photoshop, Illustrator and InDesign icons on my desktop. Adobe CS5 comes with many applications ranging from movie editing to flash animation. Most people only utilize a small subset of those applications. Anyone looking at my desktop would see these three icons and they would have a pretty good idea of what I do (graphic design) without having it spelled out for them. What if I had these icons on my business card?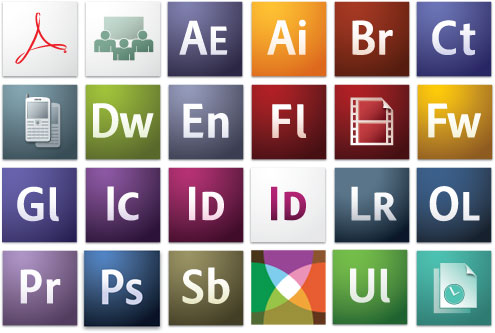 But it is not enough to just explain what I do. The same way I can see that Adobe CS5 is much more than just Photoshop, Illustrator and InDesign, people need to see that MentorMate is more than just the skills of a single graphic designer. After a little more brainstorming the concept for the back of the card was born.
A list of all relevant skills was compiled with input from the entire staff and an icon was created for each of these skills. Every employee's card has his or her skills highlighted, while the other skills remain grayed out. At a glance, you can see exactly what skills any person at MentorMate has and at the same time see all the skills MentorMate encompasses as a whole.
A bonus side effect of this design materialized: people want more badges. MentorMate employees are driven to light up as many of their icons as they can and become eager to learn new skills. The business card became almost like a trophy, a point of pride.
"Storyboarding" the Card Front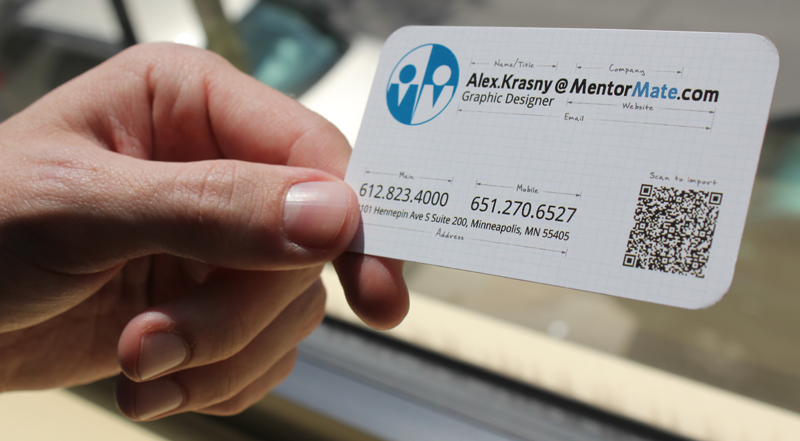 [email protected] is the email convention we use. As you can see, this email address holds a lot of information: name, company, website and email are all present. Instead of writing all that information out on the card, why not just break it down into the core elements?
Minimizing lines of code is an important practice for developers. Creating visual appeal is important to graphic designers. Most of all, it just makes sense. Alex.Krasny at MentorMate.com is everything a client or business partner needs to know about me. Why use four lines when it can be said in one?
The graph paper background and the hand drawn brackets were added to create a storyboarding feel. MentorMate begins each project by discussing the clients business needs first, usually using a white board. There are many arrows, lines, subtitles and images scribbled on a white board in the early stages of any application's development. Although the business card is far from an early stage of development at this point, the handwriting and measurements add an accurate visual cue.
Scanning the QR code will import all of the card's contact info into any mobile device. QR codes are a relatively new piece of technology that will probably continue to develop as more people own smartphones that have scanning capabilities. The business card wears the QR code almost as a badge of technology forwardness.
"Make our business cards explain what we do as a company."
In the end the business cards explain what we do as a company without outright saying so. The amount of redundancy is kept at a minimum while still delivering all relevant information. The proficiencies of each employee are delivered along with the company's total knowledge pool without using excessive technical jargon. The resulting design is visually appealing and provides others with a small glimpse of our storyboarding process.