We put iPhone on solid ground. MentorMate is a comprehensive mobile and web solutions agency with 12 years of experience securing our clients' positions in the emerging mobile landscape. The integrated communication between our design and programming teams allows form and function to emerge together, 
any iPhone app you can imagine is something we can build.
We listen to our clients' goals, research their position, and together shape a business strategy to connect them with their audience.
We turn our clients' strategic vision into engaging experiences that are directly relevant to their customer's lives.
We build, test and market our clients' applications to bring them into the hands of their users, anytime, anywhere.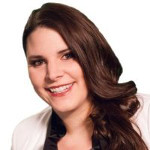 "
I am 100% satisfied and impressed with your project management skills, execution, and overall professionalism. Our project was executed on time, on budget, and over our expectations."
A Few Of Our Clients
We've worked with businesses small and large; enterprise clients, young start-ups, and everyone in-between.
Application Development
Development services provide support for your development needs, from understanding user requirements and storyboarding of the user experience, to delivery of applications. Our diverse development teams can be easily scaled to your project's size and tailored to your technology needs.
Program Audits
Program audits are regularly scheduled performance reviews that  show how your business is performing in comparison to the industry's best. A gap analysis is included, which you can use to re-prioritize your projects and initiatives.
Technology Operations
Operation Services focus on the unique requirements of mobile environments.  We apply device management, data collection, analytics, and design to overcome the challenges of integrating web and mobile infrastructures.
Application Deployment
Application deployment services ensure that users discover your application and use it frequently. We help you monitor use, performance, customer satisfaction and loyalty, and provide recommendations. Deployment services provide insight into usage patterns and build stronger customer relationships.
Architecture
Our experts monitor the technology landscape and match your business needs against the components in your mobile architecture. We identify gaps where standards and capabilities are missing and recommend technologies that deliver performance at lower costs.
Experience Mapping
Experience Mapping Services create a detailed understanding of your customer's needs. This understanding is translated into experience maps using storyboarding techniques. Insights gained from this research can be utilized to increase customer interaction, transaction size and frequency, or reduce operating costs.
Contact Our
iPhone Experts
Answer a few short questions and one of our representatives will be in touch shortly.