Web and mobile engagements that inform and engage.
An inviting web or mobile engagement starts with the perfect blend of your business objectives and the needs of the user. Understanding your unique audience ensures intuitive design and a captivating experience that can turn new visitors into repeat customers. Delivering on this promise requires a complex effort of people, process and technology.
We foster a collaborative working environment consisting of your team and our UX designers. Both teams work in tandem to shape a business strategy that connects with the hearts and minds of your targeted audience and defines your position in the digital market.
User Experience Services:
Information Architecture
We assist you with developing the structural design of your web or mobile application. Together, we'll organize your primary and secondary navigation paradigms into intuitable experiences that facilitate new and repeat user patterns.
Interaction Design
For complex interactions such as registration fields or a faceted search, we break down the interaction by target audience to determine the best structure for the desired outcome. We explore multiple variations until we've satisfied the needs of the majority of end users.
Content Inventory
Whether we're creating a new application or updating an existing one, cataloguing the entire contents of the experience is crucial. Developing a successful navigation pattern requires a complete understanding of the current and potential content inventory.
Graphic User Interface Design
The application of typography, color and iconography is the filter through which your product is used and viewed by your audience. Technical artifacts such as wireframes and interaction flows are critical to the success of an experience, but without a clean, thoughtful design, a well conceived experience can fall short.
Card Sorting
Card sorting is a simple technique where a group of subject experts or "users" are guided to generate a category tree with a set of pre-printed index cards. This approach can be executed internally or collaboratively with the stakeholders of your choosing.
Rapid Prototype
We assist clients in defining the process and approach to develop rapid prototyping capabilities, which include processes, tools and the definition of prototypes.
Usability Testing
Our usability tests involve crafting a scenario to establish context. We ask users to perform a set of tasks, using the experience being tested, while observers watch and take notes. The goal is to observe how users perform in a realistic manner so that we can identify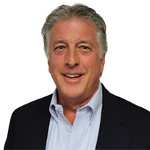 "
We talked to at least a dozen firms and MentorMate offered the best of both worlds: highly technical and knowledgeable developers combined with a truly collaborative approach that involved us in every step of the mobile app design process."
Answer a few short questions and one of our representatives will be in touch shortly.