Google I/O is Google's top developer conference. At this conference, we see some of the most monumental announcements and releases of the year. The following are my predictions for 2015. They are based in part on leaks, publicly stated targets and goals, and wishful thinking.
Platforms
ARC Beta
ARC is Google's effort to bring Android applications to Chrome as a platform. ARC stands for App Runtime for Chrome. Currently Chrome serves as the #1 browser in the world. It's used on more than 80% of all computers.
With the rise of Chrome OS in education, being able to deploy applications to Chrome means developers will instantly gain access to a huge distribution channel.
Google Pay
The biggest challenge to the success of Google Wallet has been the lack of support from carriers such as T-Mobile or Verizon. These carriers informally blocked the inclusion and deployment of the Wallet app across devices. Compared with the universality of Apple Pay, which Apple ships on every handset and is able to control absolutely, Google had a tough challenge.
Softcard (formerly ISIS), the US carrier-built competitor payment system, has also achieved little success to date.
A big shift has happened over the last few months. Google purchased Softcard to hopefully heal carrier relationships and empower Google to relaunch Google Wallet. I'm expecting the launch will be called Google Pay.
Physical web
As I discussed in my other post on the Physical Web, I'm hoping the Physical Web will take a key role at I/O this year.
The physical web solves the problem of real world context in a very elegant way.
I'm expecting kiosks and interactive stations throughout Moscone in San Francisco.
Software
Chromecast Multistreaming
Chromecast for Audio is a new use case for Google's Cast API. To date, no products supporting the new standard have been shipped. Chromecast for Video is now a hugely successful platform, and it's not clear whether this success will be realized as Google tries to take on the world of Audio.
With the launch of devices like Sonos and Beep, it will be critical that Chromecast for Audio adds support for streaming to multiple devices or multiple rooms in a synchronized way. This will allow audio to play on multiple devices simultaneously. Theoretically, this could even be extended for video to allow simultaneous streaming of YouTube videos and live events.
Android 6  / Android 'M'
I have no idea what features will be a part of the next version of Android, but it's time. Lollipop was the biggest release of Android to date, but it came with a number of headaches for users — namely memory leaks and random crashes. Android 'M' will need to resolve these issues.
It will also be important to make another attempt at addressing the fragmentation of Android resulting from the proliferation of new Android devices (Nexus Player running Android TV, Android Wear, etc).
Twelve months after its announcement, Lollipop is only on 3% of devices as of April. Google has success deploying updates directly to Chrome and Chromebooks, and they need to apply this expertise to Android. They have had some success deploying new software versions directly to Android Wear. They launched a standardized hardware platform with Android One, but for users to take advantage of the latest features from Google, they need to take a fresh stab at the distribution and fragmentation problem.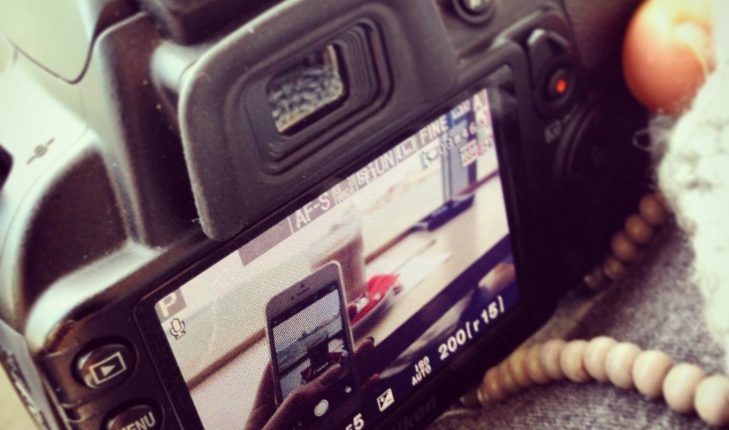 Google Photos
Google+ has not been the resounding success that Google hoped for. At one point, Google was tying all bonuses to the success of G+.  Since Vic Gundotra's departure, G+ has taken a back seat.
G+ Photos recently integrated with Google Drive, and it's expected that it will be relaunched as an independent platform, Google Photos.
I manage all of my photos in G+ Photos today, and I'm excited for this system to get additional attention.
Hardware
Nexus 5 2015
The Nexus 6 is a great phone, but it's a little bit too big for the average user. The Nexus 5 has been pulled from the Google Store. It's departure left a gap that's just waiting to be filled.
Nexus 7 2015
The Nexus 7 2013 was a fantastic small tablet at an extremely reasonable price point. In April of this year it was pulled from the Google Store, leaving another space for a  product launch.
As a somewhat sheepish owner of a Nexus 9, the Nexus 9 was a great tablet that was terribly executed.
Google needs to go back, edit and recapture the success of the second Nexus 7.
Chromecast 2
Google has been selling their $35 dongle like crazy. Tens of millions of these devices have been shipped around the world since 2013. While there has been no public indications of any sort of change to this strategy, I anticipate a hardware update to the Chromecast enabling 4k video and other incremental improvements. That said, I hope they don't break what is a fantastic product today.
Moto 360-2
I love my Moto 360, but with the Apple Watch, the competition is heating up. It's time for a longer battery, a better band system, removal of the ambient light sensor bar and more fitness sensors.
The recent price drop of the 360 is an indicator that a new launch is impending.
Need to adapt your existing platform to pace with new tech trends. Talk with us.