When Apple announced the iPhone 6, one feature stood above the rest. In 2011, Google and Microsoft added Near Field Communications capabilities to their flagship devices. In 2014, Apple finally followed the industry, announcing that the iPhone 6 uses NFC for Apple Pay.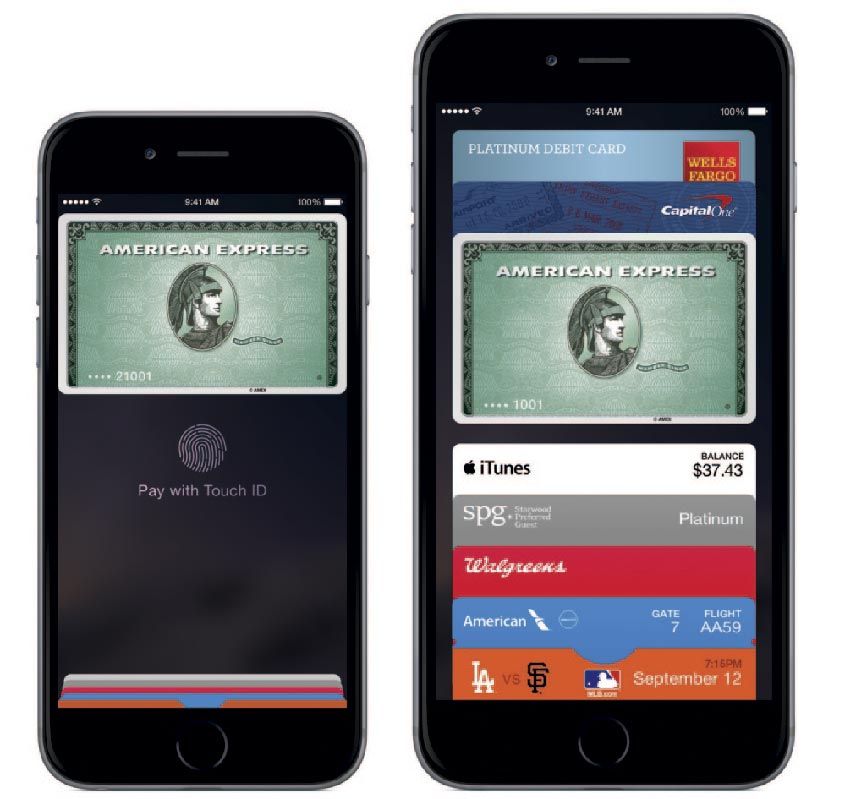 In 2012, I used the still-young technology along with the Google Nexus 7 tablet and a team of six to win the company's international hackathon at my old employer, Pearson. Unfortunately I am unable to disclose the nature of our project. Suffice it to say I understand the promise of the technology well.
In the years before the announcement, Apple fans tirelessly insisted that NFC was dead and that Bluetooth LE or iBeacon or yet another unrelated technology would replace it. Less than a year ago, I was questioned by a clueless tech reporter whose thesis was that NFC had died. He called his article an obituary and he merely aimed to find experts who would carve its epitaph for him.
I wouldn't join this parade of fools. Highly-trained programmers still misunderstand what NFC is and what it isn't. All the focus on payments has given intelligent people false impressions about what the technology is and what it offers.
Let me tell you what it is. NFC is a means of exchanging information at very short distances.
The "N" in NFC means "Near." This hints that limited range is a feature which offers value to you. For the last few years, the calling card of Apple fanboys was complaining about NFC's inferior range. This supposed weakness is the top value proposition for NFC. Simply put—the state of device pairing today sucks. NFC offers a means for devices to talk when tapped.
NFC interactions are described as "Tap to X." NFC payments are "Tap to Pay." NFC Bluetooth or WiFi devices like speakers and mice are "Tap to Pair." Samsung phones incorporate the S-beam feature, which offers "Tap to Share." By programming cheap, unpowered NFC stickers or tags with simple apps, you can "Tap to Do Almost Anything."
I have a special affinity for user interactions that resemble the user interface of real life. For example, car makers initially experimented with unlocking car doors by smartphone app. The user experience offered by unlocking your phone, finding your app, logging in, and waiting for a door unlock message to reach a server on the Internet is a catastrophe compared to smart keys which unlock the car doors merely by proximity. We all understand proximity because of its powerful role in nature. Likewise, tapping is an action which even a child understands.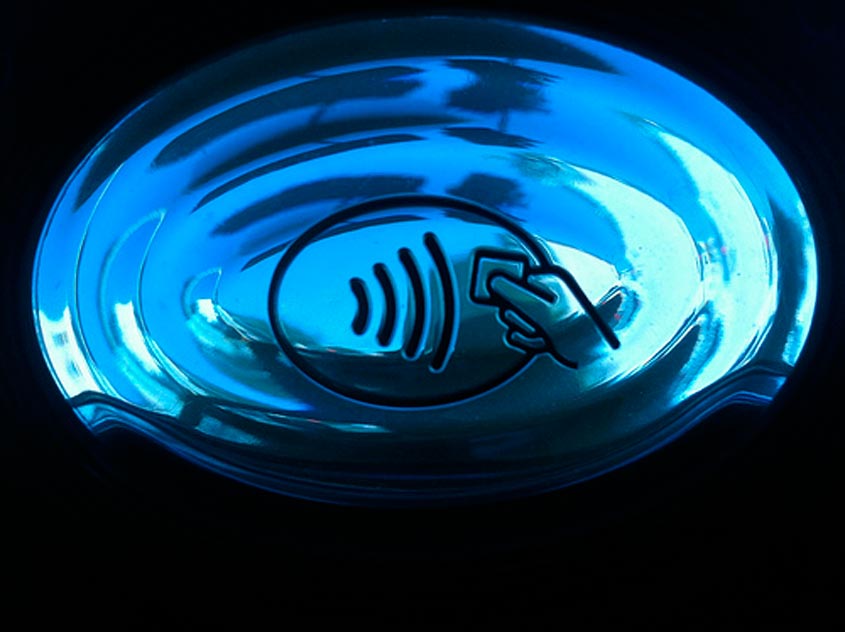 What tapping offers is security, privacy, and specificity. A tap is an intimate gesture that requires letting someone invade your personal space. One could imagine tapping devices to share contact details or an unpublished manuscript to a friend.
When we imagine the Internet of Things, a single apartment could have dozens of devices connected to the Internet through WiFi and Bluetooth. Now imagine that the apartment building has hundreds of other apartments with similar devices sharing similar names. If we rely on Bluetooth or WiFi to configure everything, how do we know that we're talking to the right device and that no intruder configures our devices before we do? It may be easier to tap the device than to select it from a list.
There are already many interesting uses of NFC technology in hardware. From medical devices to door locks to appliances to Bluetooth speakers and mice, applications of NFC are already plentiful. One would expect NFC to replace QR codes in small advertising and retail displays as the interaction is much simpler.
Even without building devices, hobbyists have found many NFC applications of their own. One simple idea I've used for convenience is tagging my clothes washer with an NFC sticker to set a wash alarm on my smartphone when I tap it. This simple trick costs less than a dollar and always impresses people unfamiliar with the technology. These stickers or tags require no power of their own, since the NFC reader powers them wirelessly to read their stored data.
Another great idea is tagging your car door and office door to turn on or off Bluetooth, GPS, and WiFi to match your needs. We haven't even scratched the surface of interesting uses of NFC technology because so many vendors have been waiting for Apple to move before investing their time and money.
2014 is the year of Apple Pay and NFC came along for the ride. There's only one problem. MacRumors reports that the Apple Pay's NFC chip arrives locked down on the iPhone 6 and offers no programmable uses at launch. It seems Apple made the decision to leave developers out for now.
Many Android and Microsoft app developers have had a two or three year head start using NFC technology. Famed angel investor Paul Graham suggested the recipe to successful tech startup ideas is to "live in the future then build what's missing." What does it imply if Apple developers are forced to continue living in the past?
Hopefully, Apple moves quickly so that their device owners may also soon Tap to Live.