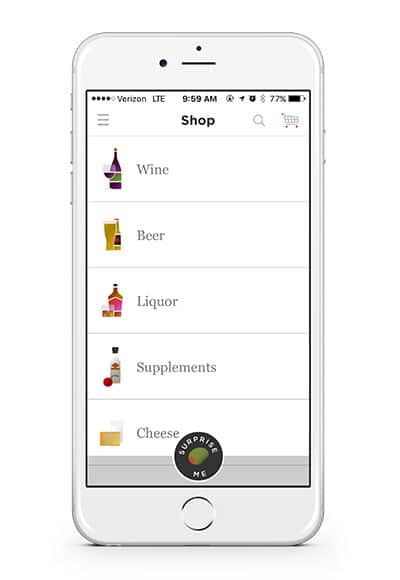 Opportunity
Cultivate Digital Experiences
At France 44 Wine & Spirits, customers enjoy the expertise of a cultivated and passionate staff available to answer questions and share recommendations. The retailer offers an impressive selection of wine, spirits, beer, specialty cheeses, Old World charcuterie, gourmet groceries, deli sandwiches and custom catering. Customers relish in the retail experience but fulfillment, distribution and loyalty remain difficult beyond a brick-and-mortar location.
Solution
Build Brand Loyalty
France 44 wanted a simple, convenient solution that provided useful information to customers while saving them time as they earn points. We created an app that allows customers to explore the wines, spirits and beers available at France 44, mark their favorites, write tasting notes and find recommendations based on personal tastes and preferred selections. They can view the wine and beer being featured at tasting events each weekend and save their favorites.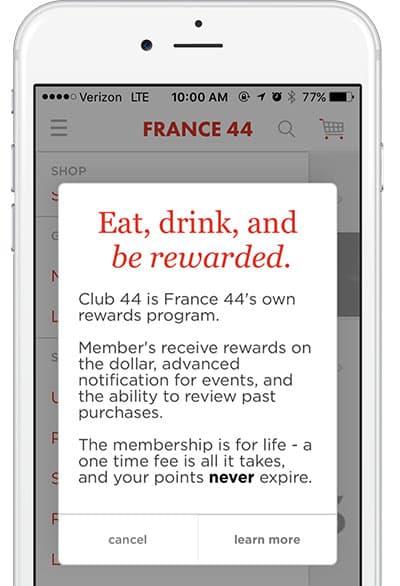 The mobile solution we built rewards customers as it learns to understand their tastes and guides their purchases.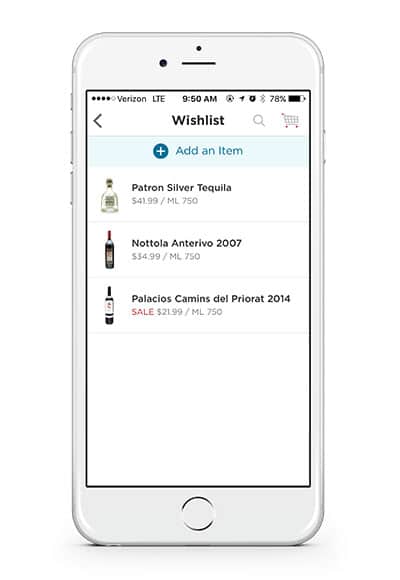 Impact
Empower Customers
Customers can create shopping and wish lists or organize their favorite drinks by style, mood or occasion. Club 44 members can download their purchase history, see their club points, update their information and view and redeem Club Rewards credits.