Many dream of one day becoming an entrepreneur and starting their own business. With recent trends showing mobile tech as one of the hottest startup sectors, young entrepreneurs are wondering what it would take to follow their dream. Surely in the coming years many will pursue, but few will find success. If you want to launch the next successful tech startup, it is important to research prior success stories and understand what exactly it takes to make it. These categories are a good start in measuring if you are qualified in such a venture.
Personality
Required
Motivation
Salesmanship
Persistence
Preferred
ISTP Personality Type
INTJ Personality Type
ENTJ Personality Type
When looking into successful tech companies, you will notice three things about nearly every founder: they are driven, they can market and sell what they do, and they were persistent when others doubted them. Anyone entering a highly competitive market must have or be willing to acquire these essential traits. When it comes time to get others on board with the startup, you have to be presentable and prove that it is going to be a success.
Research shows that people with certain types of personalities are more likely to see high levels of success in technology. One great method of testing personality is based of off the work of Carl Jung. Called the Myers-Briggs Type Indicator, it will measure you as one of 16 types of people. Three of the types have provided significantly more tech company founders than any of the others. These combination types are ISTP (Introversion, Sensing, Thinking, Perceiving), INTJ (Introversion, Intuition, Thinking, Judging), ENTJ (Extroversion, Intuition, Thinking, Judging).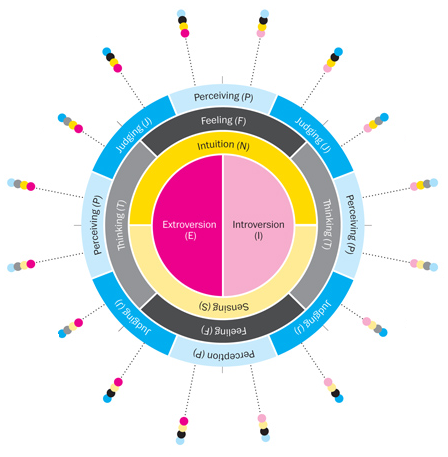 Famous Tech Founders: What Are Their Types?


Steve Jobs
Type: ISTP
Co-Founder, Apple


Jack Dorsey
Type: ISTP
Founder, Twitter


Mark Zuckerberg
Type: INTJ
Co-Founder, Facebook


Elon Musk
Type: INTJ
Co-Founder, Paypal


Bill Gates
Type: ENTJ
Founder, Microsoft


Jeff Bezos
Type: ISTJ
Founder, Amazon
These famous founders follow somewhat of a pattern in personality type. Can other types succeed with startups? Certainly. But from what we have seen so far, people with these personalities are most likely to make it big. The only two types that appear to be not suited well for tech entrepreneurship are ENFP and INFP.
If you don't know your MBTI Personality Type, you can take the full test or the quick version.
Knowledge
Required
In-Depth Research
Management Skills
Logistical Skills

Preferred

A Proprietary Idea
Category-Specific Skills
Street Smarts

The most important and most defining indicator of success as a startup is knowledge. Many iconic tech founders are famous for dropping out of Ivy League schools because they were ready to launch and so confident in their idea. But the knowledge behind a startup is much more than just a unique idea. A qualified candidate should know exactly what they are getting into. Countless hours of research should go into various parts of the startup. First, is it a viable category? How have similar startups fared? What resources do I need in order to be successful?

Categories That Get The Most Startup Investment

Whether or not a founder has to be well-versed in their technology is highly debated. Well many famous founders developed their ideas from the ground up, some founders pay others to bring their idea to life. Ideally, even these founders will learn the technology as they go. Not to say it is absolutely required for a founder to know the technology precisely, but evidence shows in successful tech companies this is often the case. Regardless, this gap can be aided by intelligent consultants, analysts, and legal counsel. They may seem costly for providing no explicit value, but the knowledge they provide could save your startup from collapsing.

By the time you are ready to launch, you should have everything planned out, from an organizational structure to office space and logistics. Of course, it doesn't hurt to have natural born leadership. If you are inherently good at managing, this planning process will seem more clear. Some of the most helpful research on startups was done in a report by Compass. Their report explains each stage of building a tech startup and draws from relevant examples.

Capital

Phase 1: Friends & Family

First time company founders are unlikely to have sufficient capital to get the company fully functional. Instead, they should use the rounds system to acquire only what is needed to achieve the next level up of functionality. For example, the first round of investment often comes from friends and family. The advantage of this is that they are easy to find, and easy to sell to.

Phase 2: Angel Investors

To take your startup to the next level, you need to get angel investors involved. Angels are simply individual rich people that are looking for new ventures. While these loan amounts are usually more than you will get from friends or family, they will only consider startups that have an exit plan. That means either a buyout or an IPO. Also, when angel investors get involved, you can't just spend company money on anything. They essentially own X amount of the company, and get X input into decisions. AngelList is a great platform for marketing your startup to potential investors.

Phase 3: Seed Funding Firms

Another option that has birthed many prolific tech startups are seed funding firms. Also known as incubators, they fund your company through a standardized process. You will work in their office space, and in some cases use their staff, accountants, and lawyers. Two popular firms are Y Combinator and TechStars.

Phase 4: Venture Capital Firms

The last option is a venture capital firm. VC Firms are like seed funding firms in that they are actual companies instead of just individual investors. The difference is that they invest other peoples' money, and typically very large amounts. VC's have gotten a somewhat poor reputation because of low success rates. This has caused lower tier VC firms to be readily searching for deals to give out funding. In turn, as a founder this could potentially provide a great deal. Forbes listed their top 10 venture investors for 2014 recently, but don't expect a cheap deal from any of these firms. Because of their high rate of success they can take higher percentages of your company. Remember, once your startup takes off, nobody will remember which VC firm funded you.

Total Investment in Popular Companies

Network

Sometimes instead of seeking out funding or assistance from a third party, your own network can bring in all the help you need. Whether it be funding, consulting, advertising, or even just advice, a strong network is a great tool in launching a startup. Research shows that certain regions are typically much more successful in getting funding and progressing along the startup cycle. These areas can attribute their repeated success to the large network of technology specialists that has developed locally. Crunchbase has listed the top 25 areas for startups in 2014 based on funded rounds, shown below.

Areas With Strongest Tech Networks

The more obvious benefit to a strong network is that it can provide initial clients for your company. This is often times the most challenging part of a startup, and if you know the right people who are in the right areas, it will be a breeze. If you are looking for relevant contacts, Startup Weekend is a great way to seek them out. They host 54-hour events that are great opportunities to gain knowledge, share ideas, and join a community of like-minded entrepreneurs. It Sounds like the perfect opportunity to build a network.

Experience

Most of the startup companies you hear about were created by founders who hit it big on their first try. But when looking at all successful startups, experience wins out. Keep in mind that every successful entrepreneur started their first company at some point, many failing. This experience, although costly, is extremely valuable for the next time. If you want to bypass many of the speed bumps likely to be experienced, consider bringing in someone who has experience with tech startups.

Calling in for extra help is smart in many situations. If you aren't experienced in something, you are taking a risk by guessing on what you are doing. The most difficult part of a startup may be once you already have investors. Deciding what to handle yourself, and what to entrust in others is hard, and must be balanced for success. Ultimately, if you want to grow to a large company, you will be giving up a lot of the responsibilities. Entrepreneurs that seek success should remember to keep their company's goals aligned, process agile, and vision intact, even while expanding scope.