I started wearing Google Glass the day I received it in May of 2013, and I've worn it almost every day ever since.
The early days of Glass were interesting. There was a ton of excitement and interest about the technology, and an instant community among those of us that had the luck to get a hold of a pair. Every day I would be approached by tens of people confused, surprised, or curious about Google Glass.
Being someone who wore Google Glass meant that I was called a Glass Explorer. This name was direct in the fact that when Google Launched the product, they didn't exactly know how the public or the industry would react to the product. Google's strategy was to let it into the wild and see what happened.
At first launch, there were about 4 Explorers in Minnesota. This number grew over the following year to 7, then 11. Ultimately there were about 15 of us that wore Google Glass every day in Minnesota.
There were more pairs of Google Glass out in the wild, but most of these weren't worn by real users, they were examined like a science project by large companies like Target or Medtronic or Delta Airlines.
Among the crew of Glass Explorers, we had technologists such as Kate Agnew who brought us together for happy hours, we had Breon Nagy who proposed to his then Fiancee while wearing Glass, and we had Norton Lam who found a way to wear Glass over his regular glasses by awkwardly interweaving the nosepieces. I had many Explorer friends and for a moment we formed a community and a family.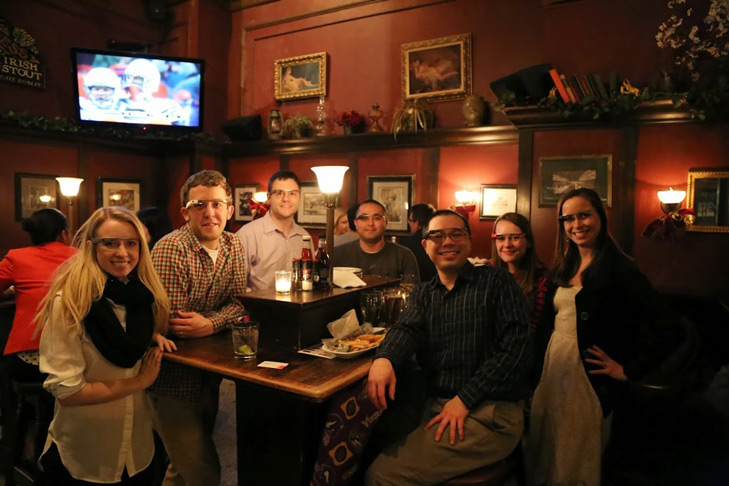 We wore Glass because it broke down the barriers to engagement. Rather than pulling out an Android to send or receive a text message, we used a simple glance and voice commands. Rather than fishing for an iPhone whenever you wanted to take a picture, it was a wink away.
The funniest thing about wearing this piece of high technology on my face is the way that it has opened up a whole world to me with interacting with real people. Since May 2013 I've had over 700 people come up to me and ask about Glass. I kept a rough count of how many people approached me each day throughout my time with Glass. Never underestimate the curiosity of 300 drunk SEO experts in Seattle. I even set a rule for myself that I would take a picture of every single person that tried them on.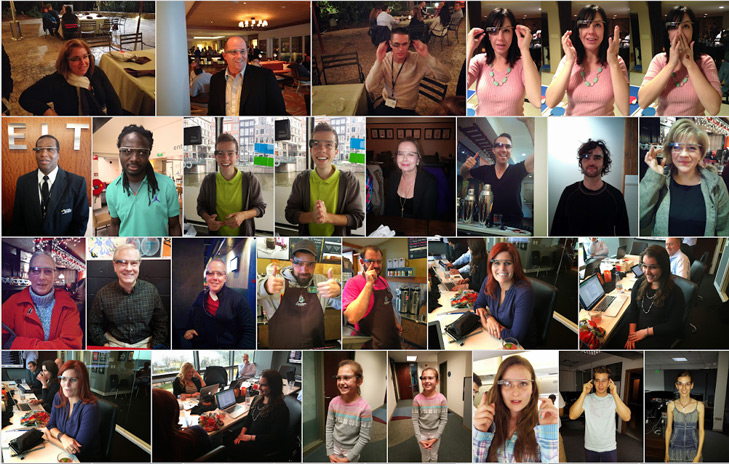 Most commonly it was people asking me if I liked it. Sometimes people would have no idea what it was, sometimes people would act as if they were terrified for their lives, as if taking a picture of them (which I hadn't done) might steal their soul. A very common reaction was for there to be a mix of people with and without experience with Glass. One of the my associates tried to downplay it's "cool" factor and focus on it's negative qualities by telling everyone we met "He's filming you right now".
Being a Glass explorer even had unexpected social impacts. I was a little shocked at first, but more than a few times, Glass drove women to compliment or approach me at night and in social situations. In the same way that a $10,000 gold Apple Watch makes a bold statement to everyone around you, so did Glass. This appeal has faded over time, however.
The times haven't always been good. The battery only lasts about a day of standard usage, less depending on what the Glass Team has fixed or broken in the latest release of the platform. As of the "final version" XE22, I only get about 12 hours of standard usage.
There have been about 5 negative reactions in my time with Glass. I was kicked out of a bar in Seattle. I've had a gentleman yell obscenities at me as he drove past me in a car. I was kicked out of a museum once, but only after I had taken pictures of everything (They didn't ban photography).
Two of the harshest reactions came from Apple Store employees. One told me that I couldn't take pictures in the store. An Apple store … where every device they sell has a camera and is one of their top selling points, hrm…
Glass is still a fantastic piece of technology in March of 2015, but the shine and excitement around the technology is gone. In Minnesota, at least, there aren't anymore Glass Explorer meetups. All of my friends that wore Glass every day have slowly taken them off. I'm sure there's more out there, but we grow fewer every day. They stopped wearing them because the social impact of wearing them were too great for them to overcome when compared to the usefulness of the product.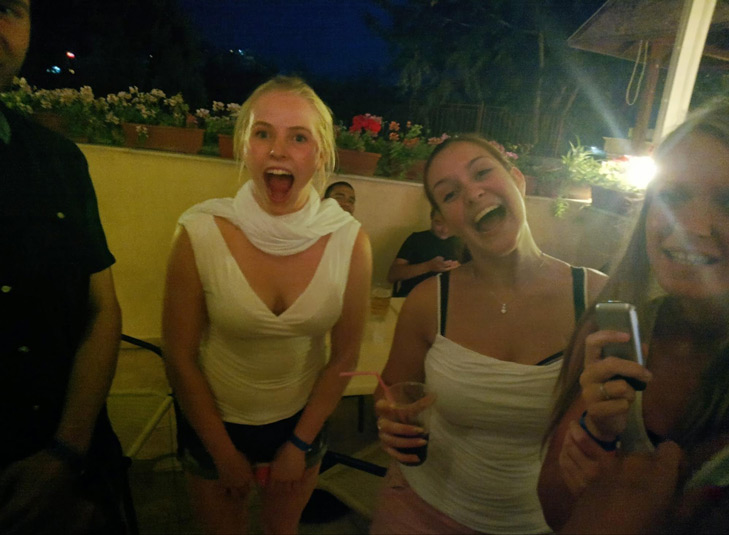 I still wear mine today because I have reached a point where when I am without them, I feel cut off. Moments pass me by without being able to take a picture. I feel like I have to move my hands and my attention to interact with technology to check the time or read an incoming email. When I don't have Glass, texting and Driving becomes a dangerous diversion from the road, rather than a short conversation with long distance digital pen pals.
I've been wearing a smart watch now since June of 2014, most recently the stylish Moto 360. In some ways, Android Wear is better. Android Wear is the wearables platform from Google. It has instant support for all of my applications out of the box, notifications come in synchronously with my phone, and biggest of all, there's no culture of stigma against it.
Android Wear is great and it's one part of the future, but in a lot of ways, it doesn't solve the same problem as Google Glass. If my hands are full because I'm carrying groceries or if I'm driving, a watch is a distraction virtually equal to that of the phone. When I hold my wrist up to my mouth to give a voice command, I feel like I'm using a piece of technology, whereas when I use Glass I feel like the technology is an extension of myself.
So I'll continue wearing Glass for now until the functionality of the Explorer device starts to become deprecated. I hope the planned consumer release from Tony Fadell at Nest brings improvements and a permanent place for this type of technology. I hope that the the Glass team learns from the ideas and mistakes of Android Wear. I hope they find for a way to bring this type of hardware into my life without visibly confronting the people around me and forcing them to have an opinion about the technology I choose to use for myself.