Keywords
Placing your targeted keywords in the title of your app will still increase your app store search rankings by 10.3% on average (Source: MOBILEDEVHQ). So, unless you have a good reason not to include your targeted keywords in your mobile app name, you definitely should!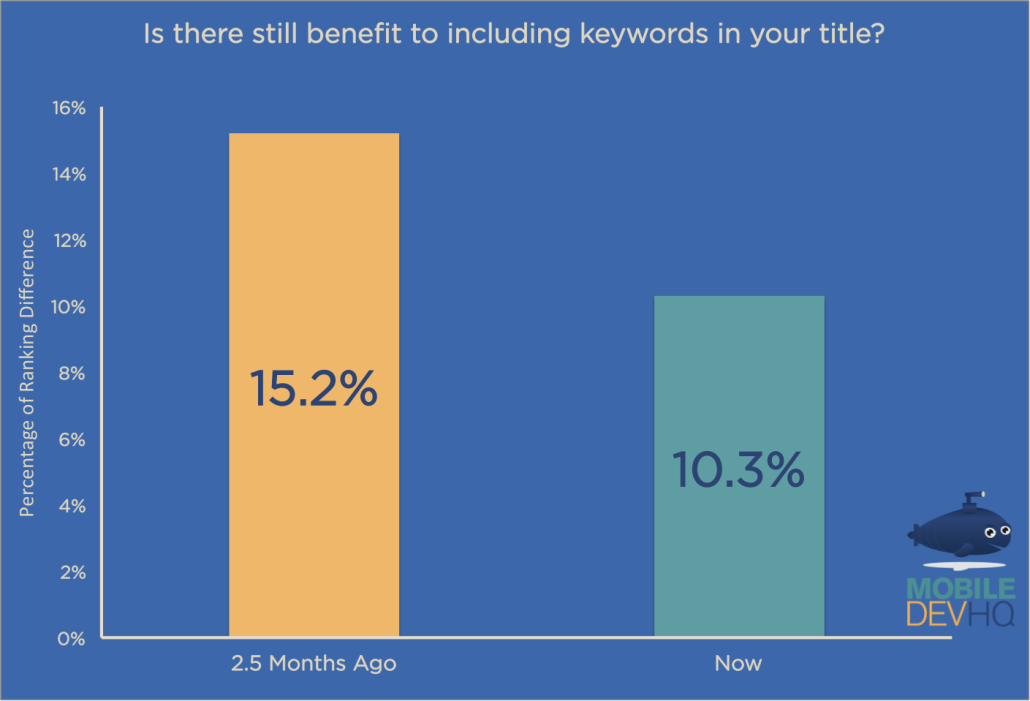 Wil Reynolds (Founder of SEER Interactive) is famous for recommending performing a Google Search with your keyword phrase and simply not hitting enter to help with brainstorming for keyword phrases to consider targeting. You can do the same thing on the App Store and Google Play as well. Once you have some good keyword targets in mind, you can use SEMRush to identify keyword phrases that have significant search volume, reasonable levels of competition and value to help guide your final keyword phrase selection.

If your mobile app is going to be similar to an existing mobile app, you can always plugin that app's domain name into SEMRush to see what keywords they are ranking for. Say for example we were trying to identify relevant keywords for a new RSS news reader app, you could perform a search for feedly.com in SEMRush and get a series of relevant keyword phrases to consider targeting with your new app.

There are several paid tools you can use for tracking your app store rankings and performing keyword research on them as well, some of the more popular ones include: MOBILEDEVHQ, SearchMan & SensorTower.
Uniqueness
You don't want to have any difficulty ranking for your own app name. Make sure it is unique enough so people who are looking for it specifically, will not have any issues finding it.
Perform searches in Google, the App Store and Google Play to make sure there aren't any other similar, popular apps that may rank above you in the search results for the unique aspects of your app name.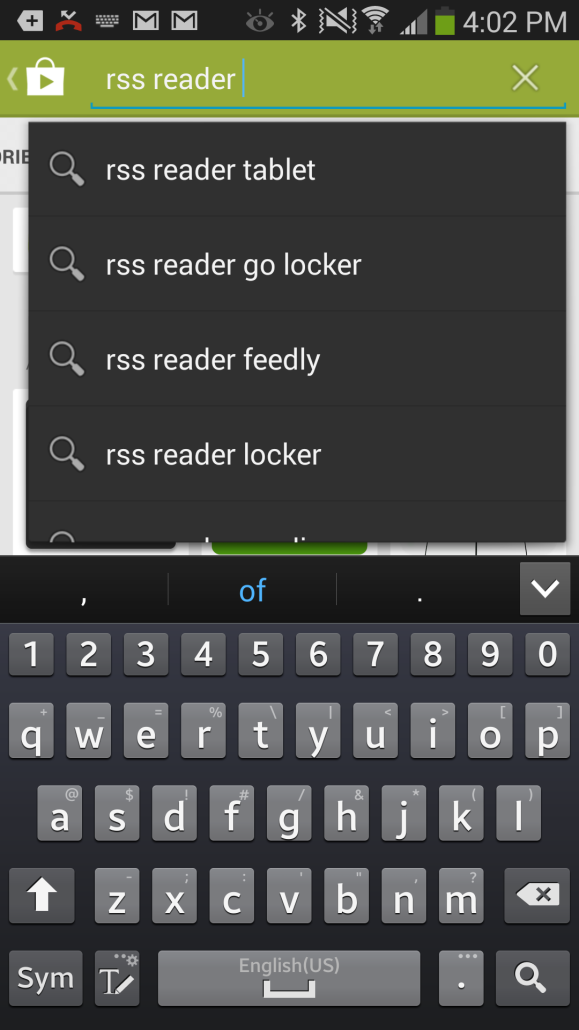 Pronunciation
Make sure your mobile app name is one that can be pronounced easily. You want people to be able to verbally say the name with ease and for people to easily digest it. People should be able to hear your app name and then understand how to spell its name when searching for it, otherwise you could be missing out on a lot of potential users simply because people can't find it after they heard someone mention it to them.
If Apple's Siri or a Google Voice Search can't discern your app name at least somewhat accurately, it probably doesn't have the best pronunciation. It's difficult to know for sure whether or not voice search will work until your app is indexed by the search engines; however, so initially the best way to determine if your app name has good pronunciation or not is to simply say it out loud to others and see if they can spell it properly.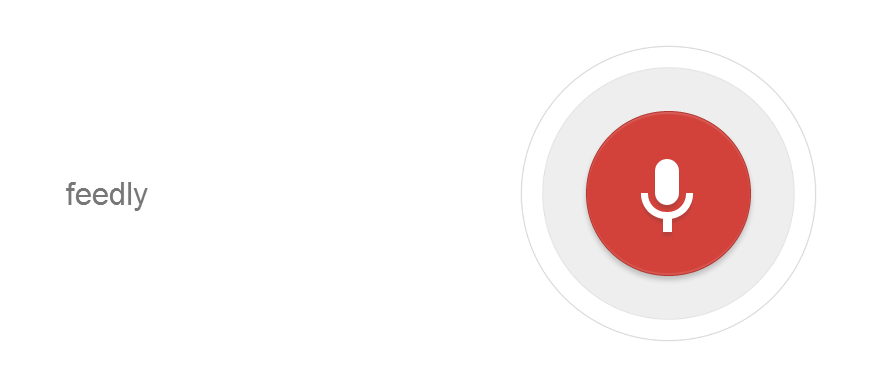 Processing Fluency
If you can establish a mobile app name that has good processing fluency it can provide many benefits. The easier the name of your mobile app is to process, the easier it is to remember and therefore to recall when recommending to others. Rand Fishkin (Founder of Moz) does a good job of explaining the value of processing fluency in his recent Whiteboard Friday video How Processing Influency Impacts Web Marketing.
Concepts that are simple for us to understand, phrases that we've heard many times, things that relate to things in our memory, all of these are simpler for us to understand and therefore more credible, more believable, and more likely, in the marketing world, to induce action.
At MozCon 2013 Dharmesh Shah (Founder/CTO of HubSpot) recommended this for domain name selection and offered up the following processing fluency hacks:
Keep it short
Keep it memorable
Use alliteration
Make it rhyme
This is why the name of a mobile app, with these attributes can be quite beneficial.
RhymeZone can be used to help identify words that rhyme with one another. NameStation offers a search engine to identify alliterative names.
Domain Acquisition
If you're going to have a separate website dedicated to your mobile app, ideally you'll want to secure a good domain name for it. So make sure a good one is available before you decide on a name.
NameCheap is a safe place to search for good domains, as they won't poach your great domain name if you don't instantly buy it like other domain search engines seem to do.
Domainr offers a quick way to find creative uses of top-level domain names to ultimately match the name you're looking for and still keep it short. Ideally you'd want a .com, but Domainr is a good alternative if that's not a practical option for you.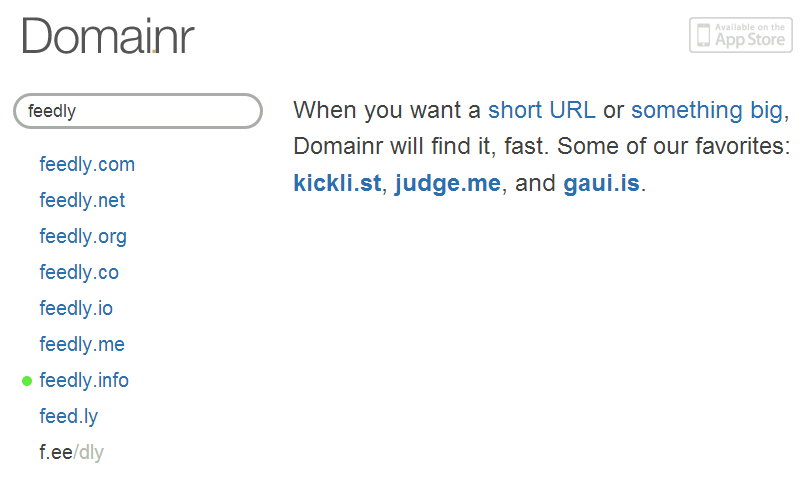 If you want to keep costs down on your new mobile app website, consider using one of the best mobile app marketing WordPress themes.
Social Accounts
It's a common practice to utilize top social media sites to help market your mobile app. You will want to secure social accounts for your app on the most popular networks (i.e. Facebook, Google+, Twitter, etc.).
You can use KnowEm to search all the popular social media networks at once in order to see if your app name is available.
Trademarks
Once you think you have decided on a solid name, make sure that your app name is not already trademarked to avoid any trouble down the road.
If you're in the United States you can use The United States Patent and Trademark Office's Trademark Search Engine to check for any relevant trademarks.