We're proudly partnering with Surly and Modist Brewing to bring friends, current clients and future partners a special beer tasting event August 5 to celebrate the Uptown Art Fair and the art of finely brewed hops. Beat the heat and learn a thing or two about the fermentation process while you sip. Rumor has it we're even serving custom-made stout brownies from France 44. Best of all it's completely free.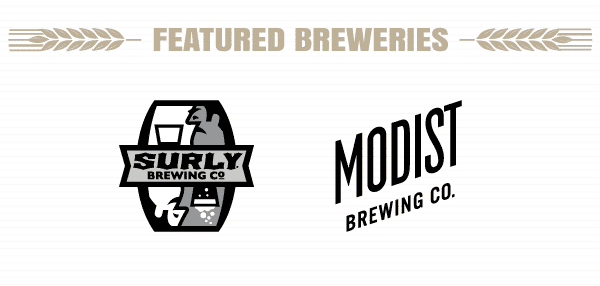 Free parking. Free beer. Free food.
Minnesota is known for its long winters, many lakes — and increasingly its beer scene. Centrally located in the middle of the flyover states, a craft brew culture has developed rivaling the Pacific Coast and the Northeast, where some of the most innovative (and oldest) national breweries call home.
The MentorMate Art (of Brewing) Fair will be held on August 5 from 4-7 PM at the MentorMate headquarters, 3036 Hennepin Avenue. Representatives from Minnesota's finest local breweries will join invited guests to toast summer and raise a glass during the much beloved "patio season." Relax with music, free parking and the best view on Hennepin.
Parking will be validated in the Calhoun Square parking ramp. First-come, first served. The ramp fills up fast, so get here early.
Meet and mix with other guests from clients to consultants. Come for the art. Stay for the beer.