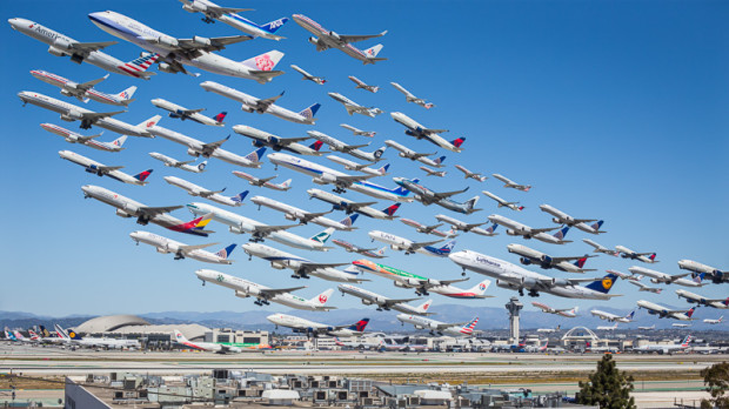 The effectiveness of offshore software development and outsourcing of other IT related projects has mixed opinions. One segment of IT and business experts believe that offshoring poses major risks to the local US workforce and is too difficult to manage because of distributed teams. The other segment, however, considers it one of the major contributing factors to the growth and diversification of the IT industry over the last two decades.
Having successfully managed offshore teams and software development projects, since 2001, MentorMate is obviously a part of the latter segment. Our COO, Jamie Bolseth, recently conducted a webinar where he discussed strategies on how offshore and distributed teams can be effectively managed to maximize a team's efficiency. You'll find lots of insights on offshore project management in that session.
While some of the concerns about offshore software development are genuine, the majority of them are more myths than realities. In short there's a lot of uninformed exaggeration when it comes to opposing offshore development.
For this reason, I've decided to list, and address, some of the most popular offshoring myths in a bit more detail.
One of the oldest and most often-stated myths about offshore development is the exaggerated number of security risks associated with it. People argue that it is difficult to enforce laws on offshore teams or vendors in case of any violation of the contract. In reality, however, this argument stands valid for any company in the world – even the local ones.
Trust is always an important concern when looking for a development partner, onshore or offshore. A trustworthy partner will formalize every process with comprehensive documentation to alleviate legal, data management and security concerns. It is important for accountability to be clearly understood by both parties to make sure information is secure.
Product quality depends on a number of factors including communication, team skillsets, coordination etc. If you have proper documentation, management and quality assurance in place, there's no reason quality should suffer. In fact, in many cases, offshore teams exceed quality expectations and outperform in-house teams because they are away from all the other distractions of a typical corporate setup and focus solely on their assigned projects.
The US software and application development industry is booming right now and there's huge demand for skilled IT professionals, particularly software developers. The demand is so high that the local talent supply has been unable to keep up with it. Very often the developer, or team of developers, is simply not available locally. Those that are available do not have much trouble finding jobs, at least from our perspective. If you are a developer looking for a job, please visit our careers page!
Having limited working day overlap is certainly a hindrance to optimal performance, however it isn't as bad as it might seem. Assuming good communication and documentation, letting the developers have 4-6 hours of uninterrupted and focused work time is great for productivity. Additionally, the workdays could be adjusted to maximize overlap. For example our Bulgarian office work days are 12pm-8pm. This gives us 4 hours of overlap, we have been having great success with this system since 2001.
This could have been a factor 30, maybe 20, years ago. Today the offshoring industry is so prevalent and the communication so globalized cultural differences are easy to overcome. When choosing and offshoring partner, your organization will have plenty of opportunity to evaluate each one. Because working with American companies is a priority, English fluency and understating American culture are practically implied among major offshore vendors. Thanks to the huge assortment of free and premium online collaboration tools working together is a nearly seamless process.
Nothing could be further from the truth. When we talk about offshoring, we're not limiting ourselves to one country. The whole world is your resource pool. Resource scarcity is one of the major reasons for offshoring. This risk can be further mitigated by holding regular knowledge sharing sessions and joint trainings. This argument might be true for certain specialized areas, but for the general software development needs, offshore resources are fully capable of delivering the desired results.
Cost is certainly one of the primary reasons behind offshoring, but it is not the only reason. For example, a company might choose to develop an offshore team simply to expand its operational reach, maximize its productivity and reduce delivery times. Similarly, companies may choose to send selected in-house resources to offshore locations to acquire certain skillsets by working with the development teams over there. And as I said earlier, resource scarcity is one of the other major reasons for offshoring.
Organizations are competing at a global level. Companies need to engage the best resources available anywhere in the world in order to meet customer expectations and protect their market share. In this context, offshoring is an effective way to maximize your productivity without compromising on the service quality. Most apprehensions about offshore development originate from a lack of understanding of how modern organizations, particularly IT based companies, work. With proper planning, standardization and management offshore software and mobile application development can be equally, if not more, effective as in-house development.