I started my career in HR with a let's-give-it-a-try attitude, and have yet to regret my choice. Developing connections and learning what is special about everyone is fun and exciting. Each person I work with is unique and each challenge must be approached differently. It is this individuality that sometimes gets lost when joining a larger organization where a "one size fits all" mentality is sometimes applied. Often, those leaving a large corporation comment that they felt faceless, like a small fish in a large pond. They prefer to work for start-ups or at least mid-sized companies where they still have a chance to meet all of their colleagues and express their opinion.
What if your company experiences rapid growth? The family atmosphere starts to vanish because keeping up with all of the new hires becomes difficult. Both team members and managers want to work with enthusiastic people, passionate about their job; but how can this be achieved if you never get to know your coworkers in a larger organization?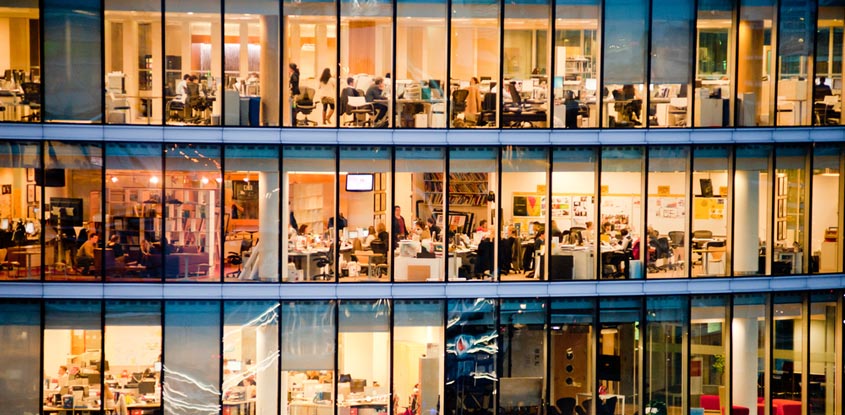 The most effective strategy I have seen for keeping up workplace engagement when a company is rapidly growing is making sure colleagues have enough space and time to meet and exchange ideas. I call it EIIC – Employee Initiatives and Inside Communities. During my career, I have seen charity engagements, knowledge sharing initiatives, dancing lessons, employee boards for improvements and inspirational gatherings all coming from the employees. And it does not need to be solely work-related – hobbies and interests, the stories we tell during a gathering with friends – it all counts!
Sound good? Get started. Build your EIIC initiative in three easy steps:
Listen!
We usually hear rather than listen to the ideas of others, especially if they are not focused on the problem we need to solve today. Choose to be a good listener by devoting part of your weekly schedule to others on your team or organization and what they have to say. A self-organized salsa workshop in the office is not a waste of time, just like any other initiative your people are passionate about.
Support!
The financial cost of investments such as bike parking, transport for a volunteer initiatives, space for dance lessons or a pizza party tends to be less than the hours spent in meetings pondering over employee engagement.
Reward!
Enough has been written on the topic of employee reward and recognition, so I will let you decide on how to approach this matter. Just one tip: be creative.
Gandhi once said, "You must be the change you wish to see in the world."
Your company is like a small world. You must be the change you wish to see.