MentorMate employees celebrate after being named a Top ICT (Information and Communication Technologies) Employer in Bulgaria this week. MentorMate was ranked first in the software development category.
This is the fifth year the Top ICT Employer in Bulgaria designation has been awarded. Thirty-seven companies participated. A total of 5,421 employees were surveyed across five categories.
Celebrating Constant Improvement
"Constant improvement has always been a core driver for everything we do. In 2014, we explicitly stated our vision to be the best, and this award is a testament that we are on the right path," said VP of Operations Stefan Tzanev.
The announcement marks the second "top employer/workplace" award MentorMate earned this year. In June, the Star Tribune also recognized the MentorMate US office.
In both instances, the awards were decided based on high employee survey results. The latest measured three components: employee involvement, integration of human resources initiatives into the fabric of the company and results.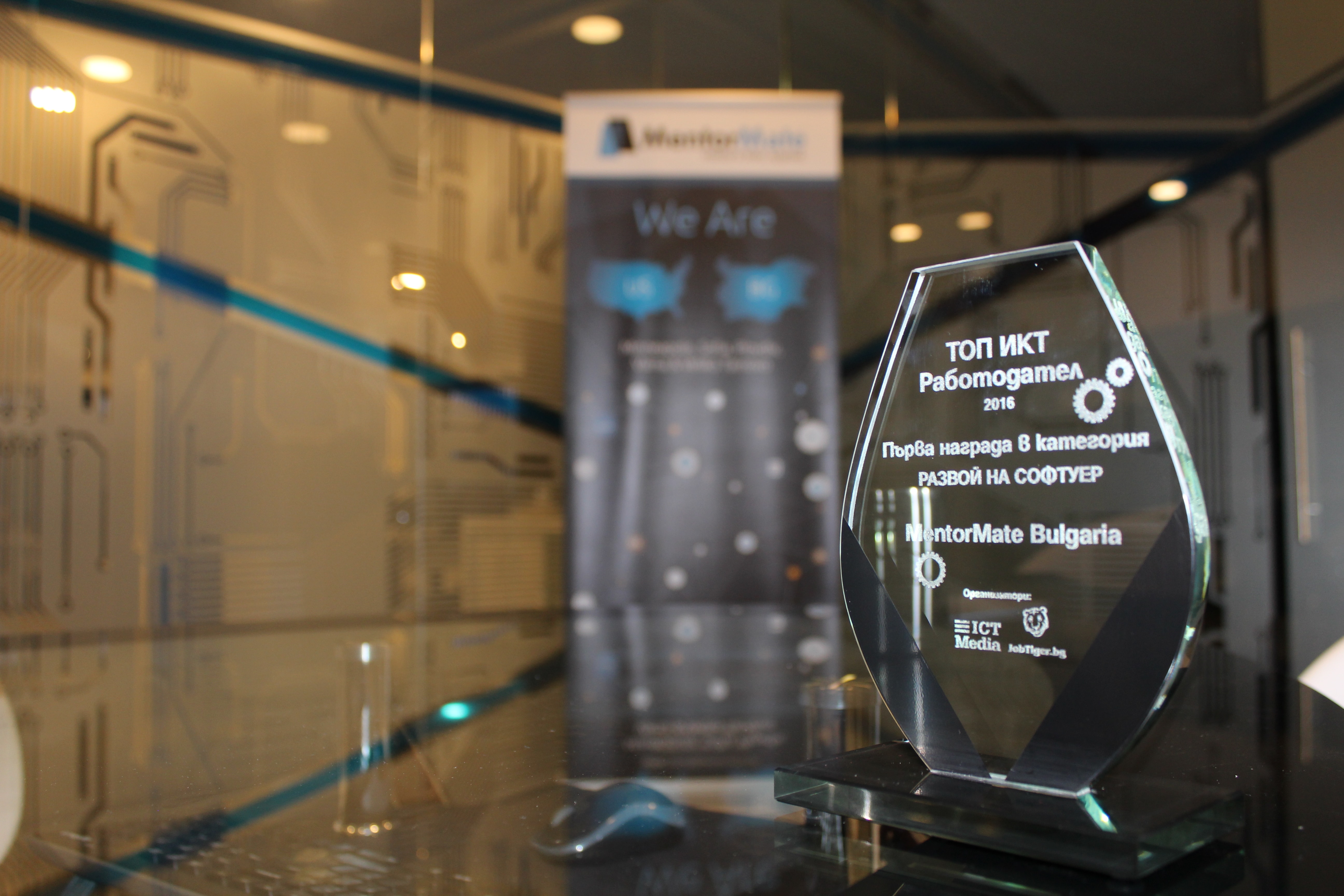 Global Software Development Talent
MentorMate employees office in six cities across Bulgaria; Minneapolis, MN and soon Sweden, blending onshore, onsite flexibility with offshore value for clients. Despite success achieving employee satisfaction on both sides of the Atlantic, an ongoing mentality of continuous improvement motivates the MentorMate team.
"It's not necessary to be perfect if you're the best," said CEO Björn Stansvik.
The award presented an opportunity for the MentorMate team to reflect on past success with an eye toward future growth.
"We should all be very proud of what we've built and excited about the future," said President, Jamie Bolseth.