Opportunity
Integrate Care Coordination
Tight communication among medical providers is crucial to providing effective patient care. Organizations worldwide rely on Spok for workflow improvement, secure texting,  paging services, contact center optimization and public safety response. In the age of ever-advancing medical technology, it no longer makes sense for hospitals to rely on paper-based solutions and manual communication processes to alert doctors of time-critical situations or deliver messages among multiple internal departments. Locating doctors, sharing test results and documenting communications is difficult and time-consuming, especially during emergency situations.
As part of the global team working to make sure Spok® solutions stay at the forefront of innovative communications technology, we support comprehensive development efforts across all Spok solution categories.
Spok provides healthcare organizations with critical communication solutions that allow providers to quickly and easily connect with each other, improving patient care.
Solution
HIPAA-Compliant Messaging
Care teams are able to customize their communication preferences so messages reach them on their preferred devices and on-call staff are easily reached. Smartphones or tablets can be used to receive secure code alerts, view patient updates, check lab results and more. Two-way messaging allows administrators to define escalation points based on users' replies, helping to ensure response.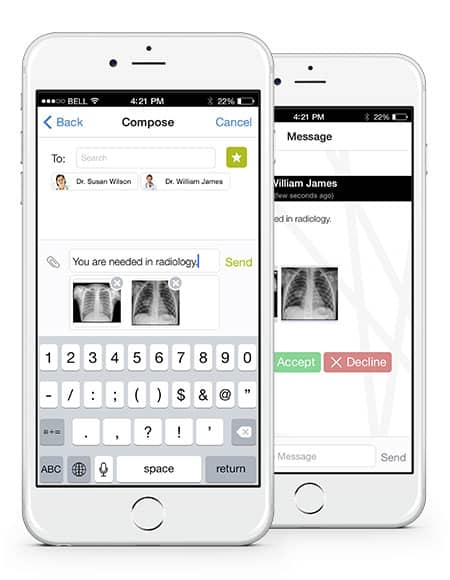 Spok solutions manage critical communications, including code alerts, patient updates and test results.
Spok is a trademark of Spok Holdings, Inc.